Mammals of the Bay Area
You can see quite a few mammals in the San Francisco Bay Area, if you know what you are looking for. Many are found in protected areas like State Parks but some, like raccoons and skunks, are even found in suburban environments. Several marine mammals can be seen in the nearby coastal waters and the Harbor Seal can actually be seen in San Francisco Bay.
A special whale-watching page will help you if you want to catch sight of these magnificent marine mammals. ...more .
Bay Area Land Mammals
Bay Area Bats
Video
Bats in the San Francisco area, especially Fort Funston. Dr. Gary Fellers of the U.S. Geological Survey explains vocalizations and other behaviors of local bats. ...link
Mammals Articles and Links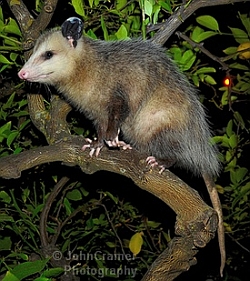 Virginia Opossum - Didelphis virginiana (Campbell)
John Cramer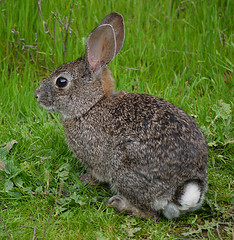 Brush Rabbit - Sylvilagus bachmani (Rancho San Antonio)
randomtruth
Flickr/Creative Commons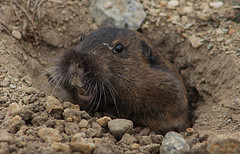 Botta's Pocket Gopher - Thomomys bottae (Ano Nuevo)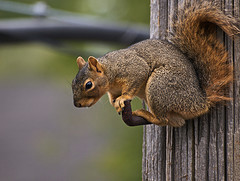 Eastern Fox Squirrel - Sciurus niger (introduced, not native, San Francisco)
Ingrid Taylar
Flickr/Creative Commons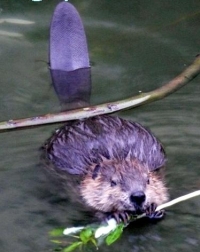 American Beaver - Castor canadensis (Martinez)
by Heidi Perryman,
Worth a Dam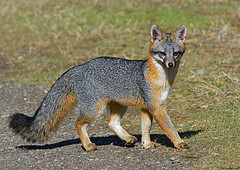 Gray Fox - Urocyon cinereoargenteus (Coyote Hills)
by
Jerry Ting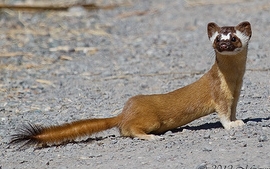 Long-tailed Weasel - Mustela frenata (Coyote Hills)
Megumi Tedros
Flickr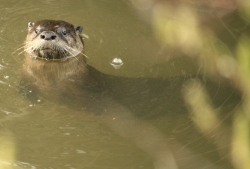 North American River Otter - Lontra canadensis (Martinez)
by Cheryl Reynolds,
Worth a Dam
American Badger - Taxidea taxus (West Petaluma)
by Andy LaCasse courtesy of
Paula Lane Action Network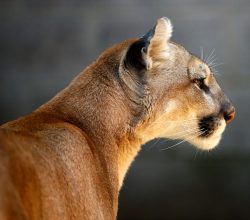 Mountain Lion - Felis concolor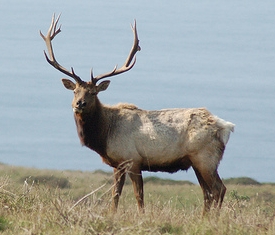 Tule Elk - Cervus elaphus (Point Reyes)
By
KQED QUEST
Flickr/Creative Commons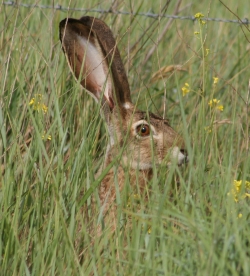 Black-tailed Jackrabbit - Lepus californicus (Brushy Peak)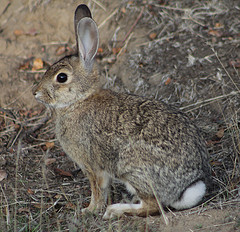 Desert Cottontail - Sylvilagus audubonii (Round Valley)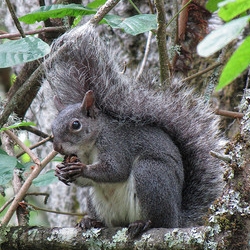 Western Gray Squirrel - Sciurus griseus (Windy Hill Open Space)
randomtruth
Flickr/Creative Commons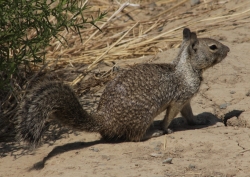 California Ground Squirrel - Spermophilus beecheyi (Morgan Territory)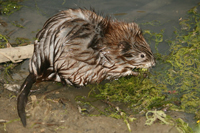 Common Muskrat - Ondatra zibethicus (Martinez)
from
Worth a Dam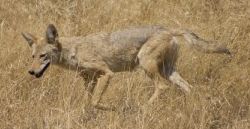 Coyote - Canis latrans (Morgan Territory)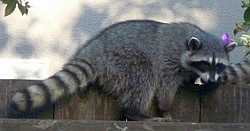 Northern Raccoon - Procyon lotor (San Francisco)
invertigo
Flickr/Creative Commons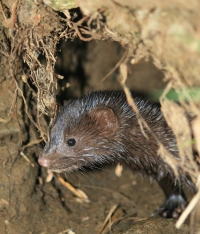 American Mink - Neovison vison (Martinez)
by Cheryl Reynolds,
Worth a Dam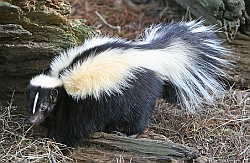 Striped Skunk - Mephitis mephitis
By
Tom Friedel
Creative Commons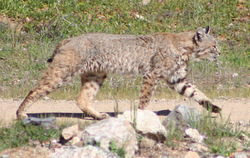 Bobcat - Lynx rufus (south of Livermore)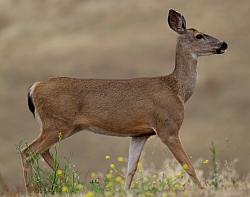 Black-tailed Deer - Odocoileus hemionus (Garin Regional Park)
by
Davor Desancic
Flickr